Hard Fork Summit: Afterhours
Join us at Afterhours, the official Hard Fork Summit afterparty at TQ City, located in the center of Amsterdam. It will be the perfect opportunity to unwind, discuss your learnings, and prepare for ADE. Enjoy a few drinks provided by Young Creators and the groovy tunes of DJ Ruud.
When
Thursday, October 17, 2019 17:30
Where
TQ City, Singel 542
Join event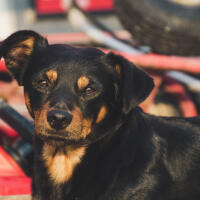 About the event
During Afterhours, we'll also auction off a mural created during Hard Fork Summit by the cartoonist Paul Schenk. The proceeds from the auction will be donated to three NGOs selected by TNW: BitGive Foundation, DJs for Climate Action, and AmazonWatch. Everyone with a regular or decentralized ticket is welcome to join.
Please note: The event has limited capacity and it's on a first come, first served basis.

You've successfully registered for this event
This event has now been added to your personal schedule.
VIEW PERSONAL SCHEDULE
Download the partnership overview
Thanks partner!
You should receive an email with the partnership overview for the Hard Fork Summit within 10 minutes in your inbox. If not, check your spam folder or contact us via [email protected]

Host a decentralized event
Thank you!
You should receive an email with information on how to host your own event during the Hard Fork Summit within 10 minutes in your inbox. If not, check your spam folder or contact us via [email protected]