Now that the last press conference is over and all the major announcements have been made, it's time to sum up the best GIFs from the twenty best games of E3 2017. It's hard to judge such fantastic creativity but we ordered all the games according to our expectations. In this chart,prequels, sequels, threequels, and fourquels automatically lose to new IPs — we appreciate when the publisher is not afraid to take risks with a new brand. Now that we've cleared that up, here's our list for the top twenty games of E3 2017!
20. State of Decay 2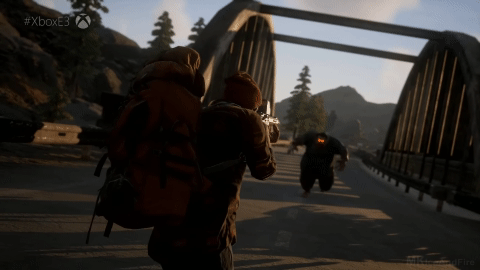 A sequel to an open-world zombie survival game, where you not only fight the walking dead but also try to re-build a community of survivors.
19. Evil Within 2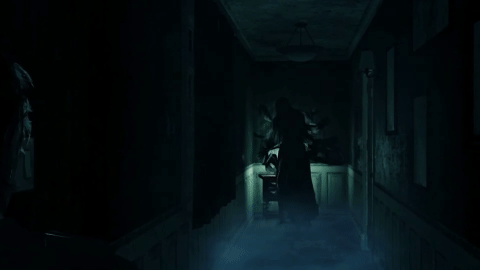 The story of Sebastian Castellanos continues in this action-horror. Fans of "Resident Evil" and especially those who love Shinji Mikami's creativity should put "Evil Within 2" on their radars.
18. Far Cry 5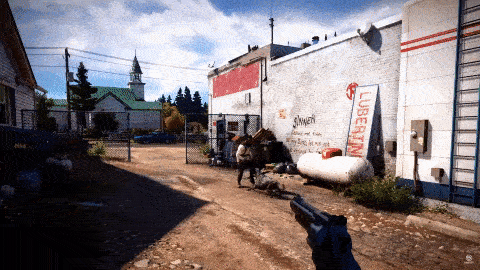 For the first time in the series, the action takes place in America in a state ridden with murderous religious fanatics.
17. Assassin's Creed Origins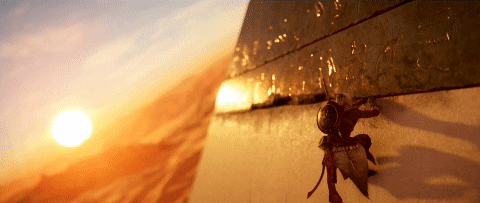 After a 2 years' pause, the series is back — this time in Egypt! You'll be able to take part in the very creation of the Assassins' order.
16. Star Wars: Battlefront 2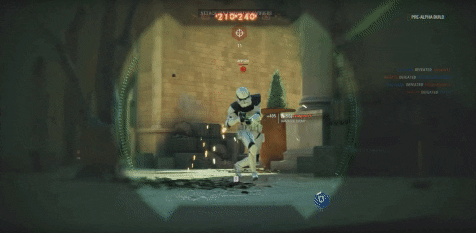 2015's "Battlefront" was mostly criticised for the lack of content — and the sequel should fill in all the gaps: more game modes, more maps, more characters, and a single-player campaign in which you play as a stormtrooper.
15.Sonic Forces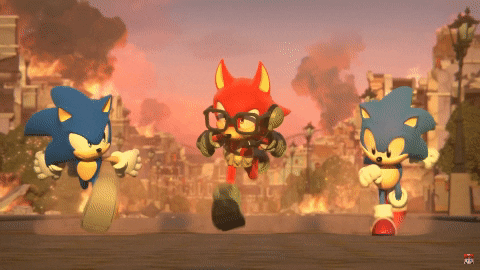 In this game, you can create your own Sonic-like cartoon animal character, but our main expectation is that "Sonic Forces" will be able to revive the long-forgotten passion of high-octane Megadrive Sonic games.
14. Mario + Rabbids Kingdom Battle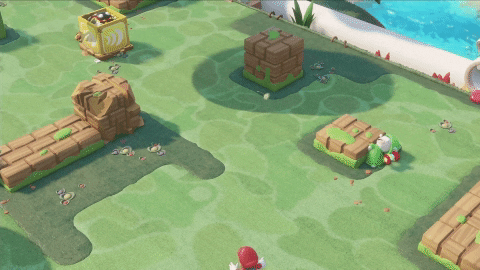 This unlikely collaboration between Nintendo and Ubisoft turns out to be an "XCOM"-like turn-based strategy. Instead of aliens and marines, bunnies are fighting with Mario and Princess Peach.
13. Wolfenstein 2: The New Colossus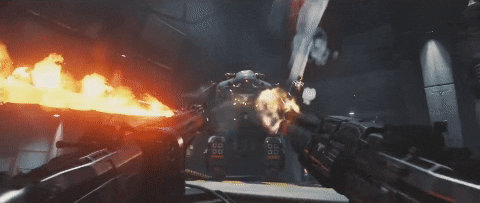 B. J. Blazkowicz is back in the sequel to the awesome "Wolfenstein" (2014); the action takes place in Nazi-occupied New Orleans.
12. Metro Exodus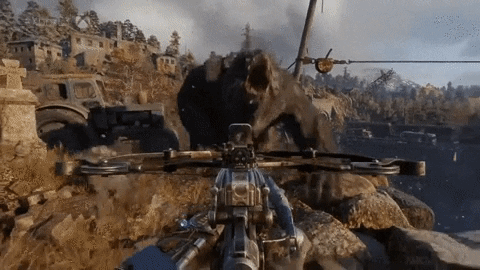 A long-awaited threequel of this post-apocalyptic saga. The Ukranian developers promise a more open-ended gameplay (which would hopefully scratch our "S.T.A.L.K.E.R. 2" itch).
11. Dragon Ball Fighter Z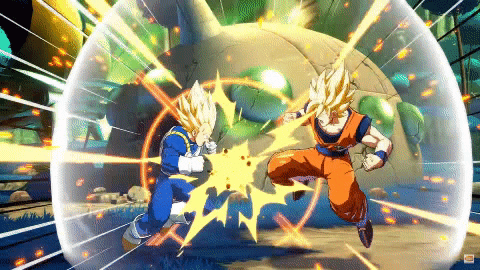 If you're a Dragon Ball fan (or just an anime fan) the GIF above should've already told you everything. This game is a must buy.
10. Cuphead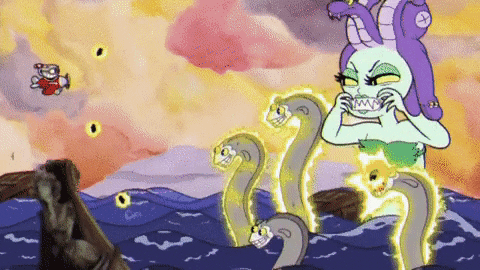 This seemingly casual game has been in development for almost seven years. The release is scheduled for this September — we can't wait any longer!
9. The Last Night
An open-world 2D platformer, which reminds us of the "Another World" game and "Bladerunner" movie.
8. Detroit: Become Human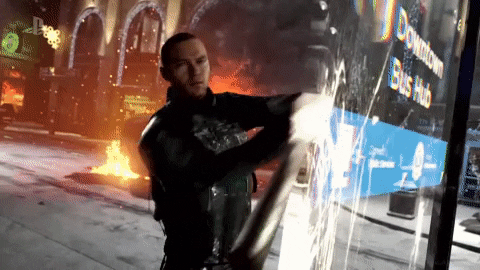 David Cage, the man behind "Fahrenheit" and "Heavy Rain," continues his experiments with narration — this time playing with the theme of androids and artificial intelligence.
7. Anthem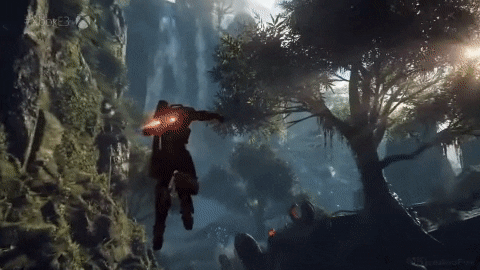 BioWare's take on the semi-multiplayer open-world genre. If you liked "Destiny" or "The Division," you should probably keep an eye on "Anthem."
6. Beyond Good and Evil 2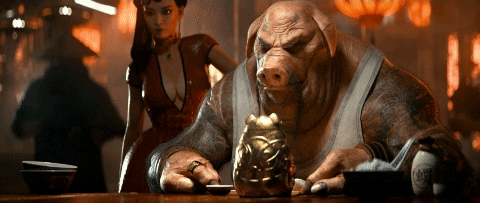 Almost lost in production, but finally resurrected — the sequel to one of the most heartwarming games of all time, a fairytale about a girl with green lips and her uncle Pey'j, a huge anthropomorphic pig.
5. A Way Out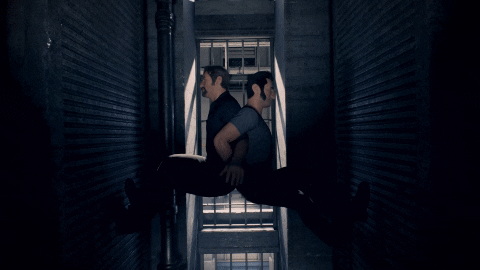 A two player cooperative action game from the creators of "Brothers: A Tale of Two Sons" — about a couple of thugs on a prison break.
4. God of War
Kratos is back, now turning Viking gods into endangered species. "Sony Santa Monica" are true masters of cinematographic action, can't wait to see what they're able to achieve with PS4 hardware.
3. Super Mario Odyssey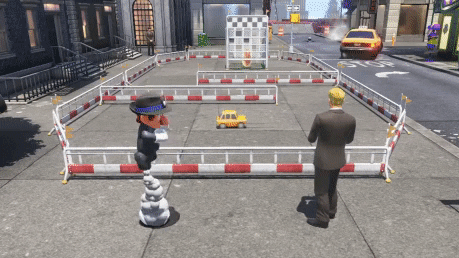 Looks like Nintendo is about to reinvent the platformer genre (again)! With the help of his trusted red cap (Cappy), Mario will be able to turn into all various things, including a "realistically-proportioned human."
2. Spider-Man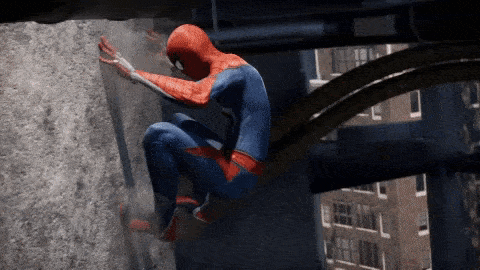 A new Spidey game by Insomniac ("Sunset Overdrive") looks fantastic and hopefully will bring Spider-Man games to the new level of quality, like "Arkham Asylum" once did for Batman.
1. Days Gone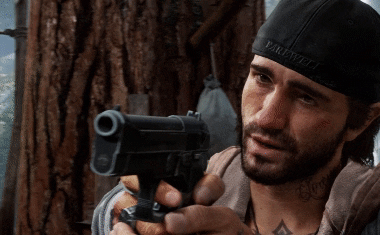 "Sons of Anarchy" meet "The Walking Dead!" An open-world game with thousands of zombies and a lonely biker ready to fight them all. A bold new IP — Sony earns our respect by not being afraid of investing millions into risky ventures, which sometimes turn into modern classic (as it once happened to "The Last of Us").
This post is part of our contributor series. It is written and published independently of TNW.
Read next: Can adtech pose a challenge to Google's dominance?