Australia has a $17 billion dollar problem – what?
It is no secret that Australia is behind in a lot of things. Internet, transportation and infrastructure just to name a few. But when it comes to cyber security, Australia is really behind.
The US think tank (CSIS), reports that Australia lacks the 'competency' when it comes to cyber security professionals. This may come as no surprise since Australia is ranked 50th in the world for average Internet speed connections.
The 17 billion dollar problem is cyber security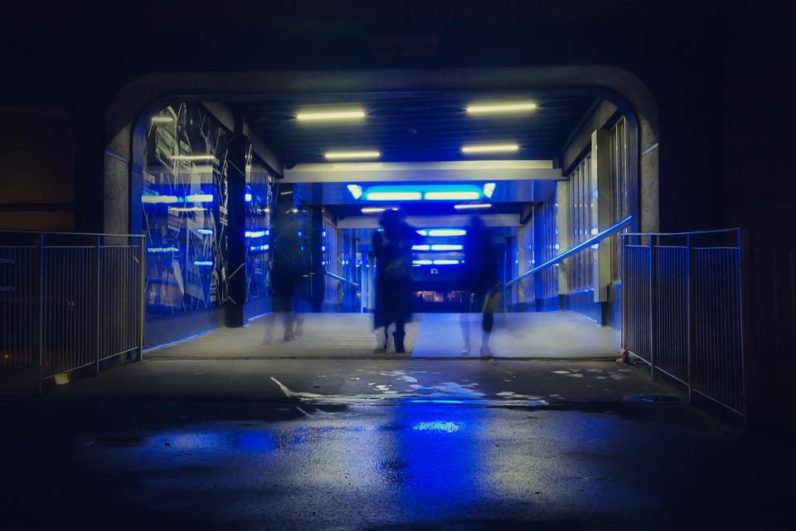 The Australian economy suffers 17 billion dollar losses from cyber attacks annually, including but not limited to, attacks on the Australian Federal Government itself.
The Bureau of Meteorology was breached, TAFE a secondary educational institution had thousands of students' information stolen, and deal site 'Catch of the Day' urged customers to change their passwords after a breach.
Australian Prime Ministers' cyber security adviser, Alastair MacGibbon said that the Australian Government is "attacked on a daily basis" and blames China. The US Director of National Intelligence said, "China is an advanced cyber actor."
ARN voiced concerns that Australia tops the list when it comes to a skill shortage in cyber security and that a report by Intel Security in conjunction with the CSIS found that 88 per cent of Australian organisations had a cyber security shortage.
Due to the cyber skill shortage, CySCA (the Cyber Challenge) was formed in conjunction with the Australian Government to create innovation in the sector.
The Cyber Challenge is a one-day hacking event in May, with various prizes such as a team trip to DEFCON 2017, the 'white hat' hacking convention in Las Vegas. But, is this enough to fix Australia's $17B cyber problem?
Cymmetria and Avantgard disagree, believing that Australian organizations present rather poor cyber resilience capabilities, and teamed up to fix this.
YC-backed Cymmetria teams up with Avantgard
Cymmetria having secured more than $10 million in funding with investors including Felicis Ventures, Sherpa Capital, Y Combinator, and Rally Ventures – teams up with Avantgard to solve Australia's $17B cyber enigma.
As of today, Cymmetria has already identified 5 unknown APTs (Advanced Persistent Threats) while working with global enterprise companies including major banks, security firms, large NGOs, Fortune 500 companies, and aerospace and defense organisations.
Avantgard (The Australia-Israel Cyber Center) founded by Andrew Cox, strategic technology consultant, ex-Israeli military intelligence subject matter expert Joe Saar, and prominent venture capitalist Andrey Shirben, help organizations assess cyber risks, threats and defenses as well as implementing them using Cymmetria's 'MazeRunner.'
What is MazeRunner?
MazeRunner is based on 'breadcrumbs' and 'decoys' that lead attackers away from valuable targets. Using MazeRunner, organisations gain the ability to detect threats, shape attacker behavior, and mitigate attacks.
Cymmetria is making its products available in Australia as part of the centers offering, deemed as a step forward to reversing the absence of cyber security in Australia. Unlike most traditional security solutions, Cymmetria focuses on the attackers rather than the attacks, creating a trap for hackers.
"As someone who was one of Cymmetria's first investors and having dealt with cyber for more than a decade myself, I saw a real, much-needed change in the way we approach cyber adversaries today," says Mr. Shirben.
"Traditional cyber defense requires the defender to be accurate 100% of the time, while the attacker only needs to be successful once. Cymmetria's MazeRunner turns the table on attackers by creating a deception layer that leads them onto decoys instead of real machines. These decoys force attackers to be accurate in 100% of the cases, while the defender only needs to catch them once to eliminate the threat."
"We are not busy building higher and thicker walls and heavily investing in perimeter defense, but rather employ a proactive approach, that is based on constant intelligence gathering, threat analysis, deception and other assertive measures. "We believe that Intelligence is not a privilege – it is the foundation of building the right defenses," says Cox.
The Israeli-Australia Alliance, beginnings of a new era
Israel is leading the war against cyber security, and Australian Prime Minister Malcolm Turnbull has turned to Israel for answers.
Australia has a long way to go if it wants to improve its cyber landscape, with attacks daily, adding an annual $17 billion cost to the economy.
Avantgard's proactive approach towards cyber security, Israeli expertise, and Cymmetria's technology may be the ushering's of a new cyber era for Australia.
This post is part of our contributor series. It is written and published independently of TNW.
Read next: How Automated Innovation is about to Revolutionize our Future
Corona coverage
Read our daily coverage on how the tech industry is responding to the coronavirus and subscribe to our weekly newsletter Coronavirus in Context.
For tips and tricks on working remotely, check out our Growth Quarters articles here or follow us on Twitter.