June 16 and 17 · Amsterdam
Boost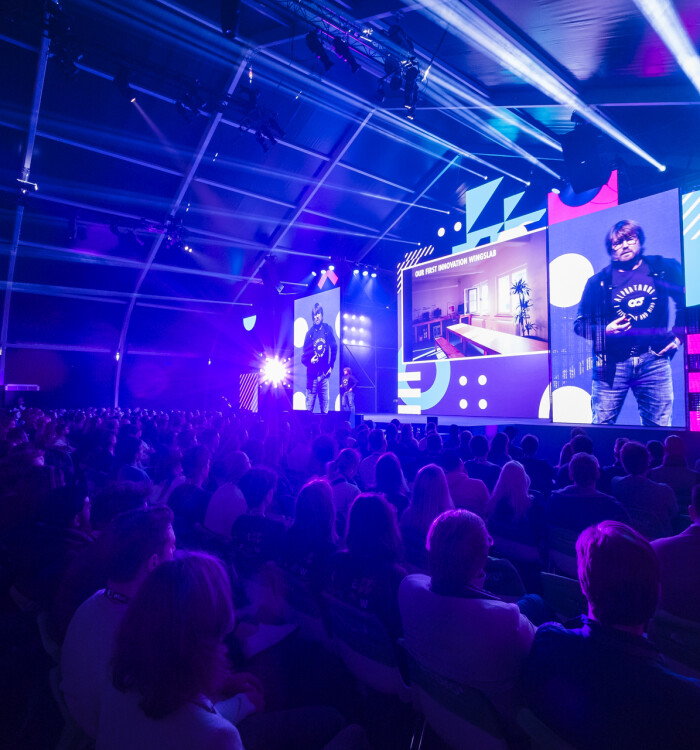 Break through the noise
DRIVE GROWTH WITH TNW
Do you know why so many businesses fail to go from local to global? Or what your company can do to hyper-personalize your marketing strategy in a privacy-first world? And what's the metaverse madness really about?
Delve into the complex world of data-driven growth marketing with our Boost-themed sessions at TNW Conference. Navigate the proven strategies, learn how to drive value without increasing spending, and explore ways in which your brand can leverage data to fuel customer experience.
We'll welcome CMOs, CROs, and expert leaders from the world's most innovative companies, including Oatly, AdTonos, and more!
Session spotlight
Here is just a selection of talks that will be shared on stage.
Nine Years without a marketing department. How stupid is that?

John eliminated the traditional marketing department replacing it with the Oatly Department of Mind Control and with his team, created an instantly recognizable voice to encourage people to take small steps toward a more sustainable planet. Discover how to be brave enough and what questions you should ask yourself to challenge the status quo and reinvent yourself and your business.


Make and break partnerships: a global hitmaker's secret to success

What can creatives, corporate, entrepreneurs, and tech leaders learn from DJ? Tobias Topic's success is largely built on the partnerships and collaborations he built with unexpected and surprising artists. This session's takeaways will apply to all key business decisions - regardless of the industry. Learn how to craft make-or-break partnerships and the importance of creatives (of all genres) to push themselves beyond their comfort zone.

Championing change through colors

Crayola Colors of the World – A Case Study in Inclusion, Authenticity, Credibility & Transparency.

Our thought-provoking sessions and workshops resonate with a wide range of audiences. Boost sessions are aimed at high-level brand and marketing innovators.
We'll be breaking the frontiers of growth marketing with fresh new insights and practical sessions.
Connect with other CMOs, (Senior) Marketing Directors, Heads of Growth, VPs of Ad Strategy, Heads of Marketing Operations, Head of Customer Experience, and many more.