Google updates Maps mobile apps, brings direction sharing and better restaurant search
Google just updated its Maps apps for iOS and Android, adding some neat new features to make them more useful when navigating around cities.
The Android app now allows you to share directions via the system Share menu. So when you look up a destination, you can tap the menu button to send turn-by-turn textual directions to a contact via SMS or any other app.
Win a trip to Amsterdam!
We've teamed up with Product Hunt to offer you the chance to win an all expense paid trip to TNW Conference 2017!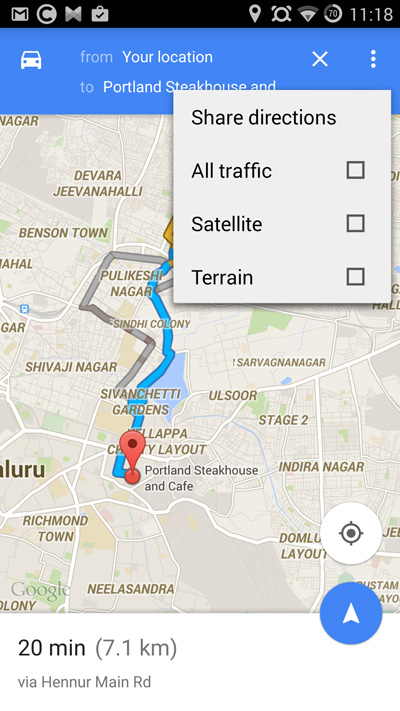 It also displays your Google contacts when you look up addresses.
Both the iOS and Android app also have a new filter to help users look up restaurants by cuisine.
In addition, iOS users can now get directions by dropping pins on a map for both origin and destination. Plus, the app also shows weather information for cities around the globe, and allows users to add transit directions to their calendars.
➤ Google Maps [Android / iOS]
Read next: Xiaomi announces its new flagship smartphone, the Mi Note