Is Apple about to get Steam Powered Gaming?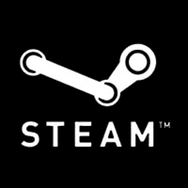 Just last week, evidence was uncovered that suggested the appearance of Steam on Mac – which would definitely trim the fence between Apple and PC gaming as we know it.
Steam is Valve's equivalent of an App Store for computer games. You can quickly find the game(s) you want and download them after paying via Credit Card – which is almost as easy as buying an app in iTunes' App Store.
Apple has never had a reputation as a gaming console – unlike the PC. When I go to the Apple store, I only see a couple big titles that would interest people over the age of 7 – Call of Duty 4, Sims, and maybe Bioshock – but that's about it. And of course those games work best, or only, on the newest generation of Macs.
But, if Valve does launch Steam for Mac, we might see an increased amount of games available for Mac, boosting  the competition, and then (in theory) leading to better graphics and performance. We'd also see less of a boundary between Mac and PC – game-wise.
If the rumor does come true, we might also see another App Store-like race to develop games for Mac. Of course developers are still stuck re-coding their games into OpenGL, but a sudden move towards Mac gaming could lead Apple to find an easier alternative for coding.
Macworld got their hands-on the image below, which depict a key character in Half Life 2 re-enacting Apple's first commercial – further suggesting Steam for Mac.

No other news has been uncovered at this time – as to a release date or games that will be available – but we'll make sure to keep you updated!
Read next: Amazon hungry for UK e-books as Kindle launch looms