Tweakers Pricewatch for Android – never pay a dime too much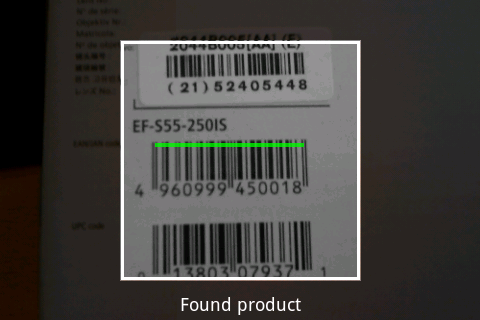 Tweakers launched a new Android app today, Tweakers Pricewatch. It is a simple app and not the first of its kind, but I love the idea behind it and the way it works.
When you're in a shop and want to compare the price of a product you scan the barcode, the app will show you the lowest prices of that product according to the Tweakers Pricewatch database.
Pretty cool, but nothing really new right. Why I'd like to mention it here on The Next Web is because in cases like this it's not about the technology (the barcode scanning ability of Android is known), but it is the database behind it. Tweakers Pricewatch has one of the largest and most up to date databases when it comes to computing electronics. So it makes a lot of sense for Tweakers to build an easy app to leverage their vast database.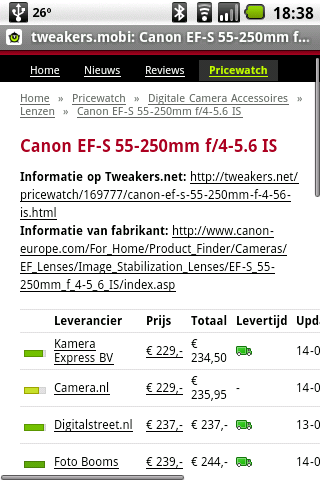 This is the first app that does price comparison via barcode scanning in the Netherlands. It will not be a surprise if we will see many more apps like this coming up in different countries and different markets.
And once we have reached the point when all major price comparison companies have their own app we can wait for the one app that uses your location and connects to all relevant databases that are out there.
Read next: Absolut (yes, as in Vodka) releases a mouthwateringly awesome iPhone App.