Thank you!
Nail Down the Competition with a Killer Resume
by ResumeBaker
ResumeBaker
---
Standing out from the rest of the crowd is now more than ever a necessity in almost every field in the job market due to the increase in the competition among job applicants. An eye-catching resume design will give you that advantage so you can land the job of your dreams.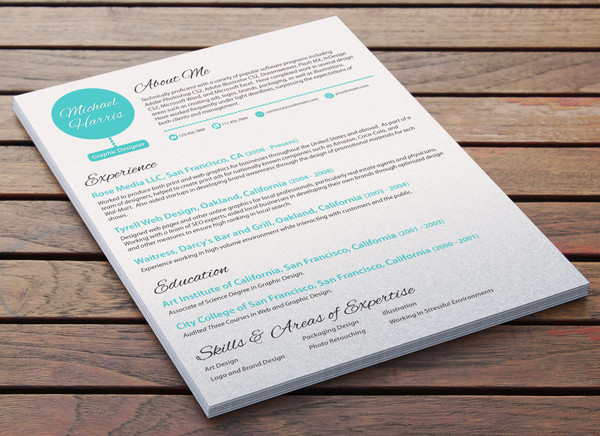 The six second window
Recruiters usually look over a resume for an average of 6 seconds. That's a very short window of opportunity for you to make an impression. Do remember that you will also be competing with other job applicants which is why you essentially need a resume that is guaranteed to catch their attention.
What is ResumeBaker?
ResumeBaker offers an effective approach in building a competitive resume that you can proudly submit with confidence to various human resource officers and recruiters for your job application. We will custom typeset the details that you provide from your original resume and apply it to your chosen design so what you will have is a high quality document that will stand out from the rest of the pile.
The ResumeBaker team
Our uniquely designed resumes were created by a team of professional artists that not only have the viewpoint of a designer but also as an employer. They know how to make a few lines, curves and colors more stimulating and visually appealing so you can present a bold image of yourself to potential employers.
Landing that dream job of yours cannot be achieved anymore with a document that is written in a black 12-point font and printed on a few pages of plain white paper. You need to have the initiative to create the most important document you'll ever create for your career.
So are you still struggling on how to compete in the labor market? Be more than just words and have your resume come alive in the minds of recruiters and headhunters. Try out ResumeBaker.com and start building that killer resume!
---