Pure Oxygen Labs
We use the science of search to turn marketers into mobile rock stars
Team
Pure Oxygen Labs is a consulting and technology company concentrated on helping marketers dominate mobile search, connect their web and social apps, and link their physical and digital assets. Using the science of search, Pure Oxygen Labs develops technology solutions that optimize mobile media, increase app downloads and usage, and drive more customer engagement.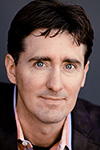 Founded in 2011 by search and mobile practitioner, Brian Klais, the company offers a full range of strategic services proven to boost the performance of mobile, search and social channels by as much as 400%.

As fellow practitioners, the Pure Oxygen Labs' team understands that mobile optimization efforts can be time-consuming and challenging. The company offers a set of free mobile diagnostic tools to help put your site on the right path to conversion.
Free Mobile Diagnostic Tools
Mobile Page Analyzer
Quickly check a single page URL for the mobile "signals" it sends iPhone user-agents (including Mobile Googlebot), Android, and Blackberry. It's the fastest way to discover faulty or irrelevant mobile redirects, mobile 404 errors, and mobile meta tag compliance and it's ideal for checking mobile PPC, email, SMS and other mobile campaign landing pages.


Mobile Site Analyzer


Mobile Site Analyzer audits 1-50 pages from your desktop site and identifies which succeed or fail to route iPhone, Android, and Blackberry users to mobile-friendly pages. Methods detected include server redirects, Javascript redirects, and responsive design.

View a sample report.


Mobile Redirect Viewer


The only tool that quickly identifies where you may be serving faulty redirects and 404 error pages to mobile users.

Google has spoken

and those errors could result in costly ranking downgrades!